Main content starts here, tab to start navigating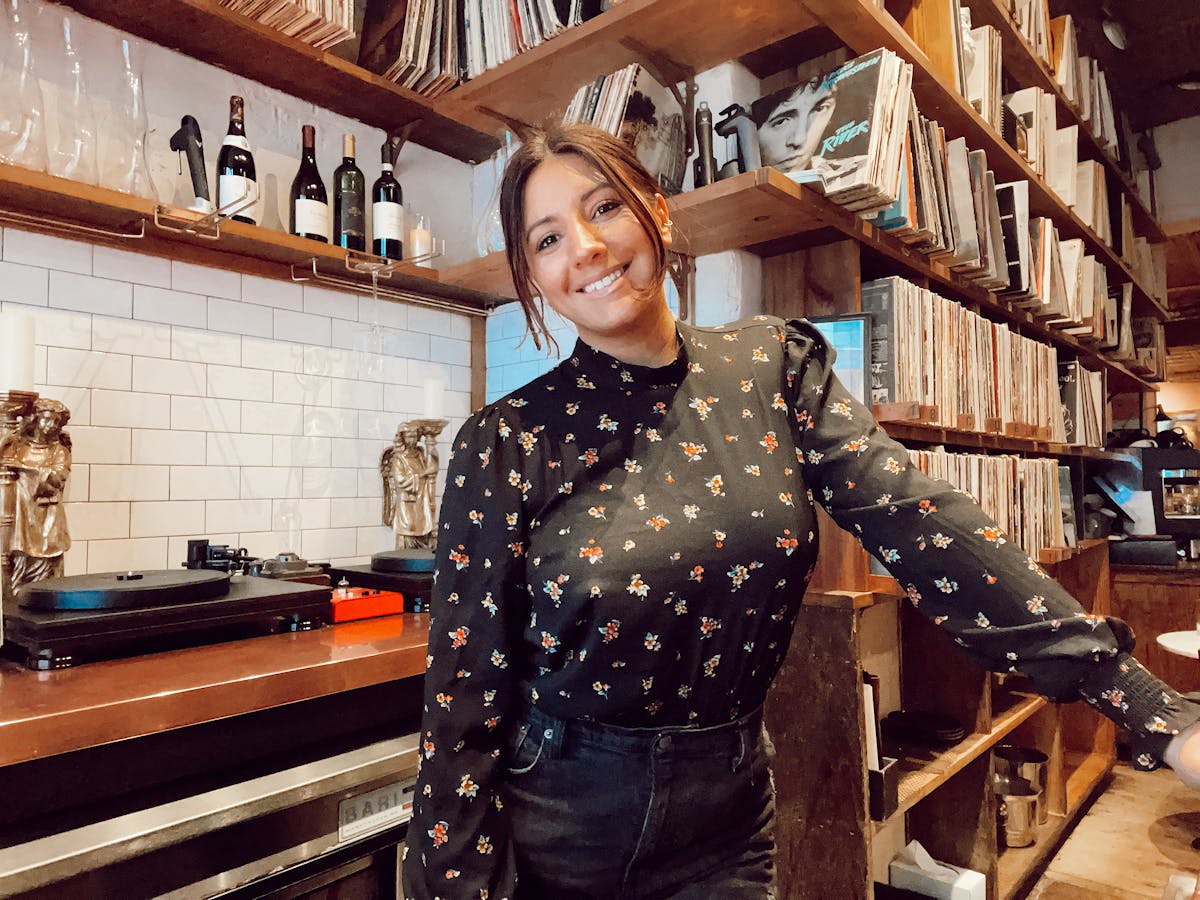 Sofia Flannery
Beverage Director/Sommelier
Sofia always grew up around restaurants. Her family owned several successful Greek restaurants in Canada. In fact, her first dollar made was cleaning tables, and she still stands by the belief that everyone should work in a restaurant at one point in their lives. Harmony amongst service, music, and ambience is something she always strives for. When a concept like Vinyl Steakhouse came along, it was a no brainer to jump on board and put everything she had worked her entire life for in to gear.
Sofia is also a a proud Sommelier who fell in love with wine on a faithful trip to Sonoma Valley where it all started to make sense to her. The wine making, the culture, the chemistry, the indescribable feeling of having a sip on rolling hills while the sun is still rising. She is more than happy to talk wine with you at the table and offer a few recommendations that might not be your first choice. To Sofia, paradise is a Biggie record and a Pomerol. Preferably 2008.
Following the footsteps of her grandfather's M.O. of always putting genuine hospitality first, she is looking forward to doing the same. Find her putting your favorite records on, pouring your favorite wine, or really in any corner of Vinyl Steakhouse.