Main content starts here, tab to start navigating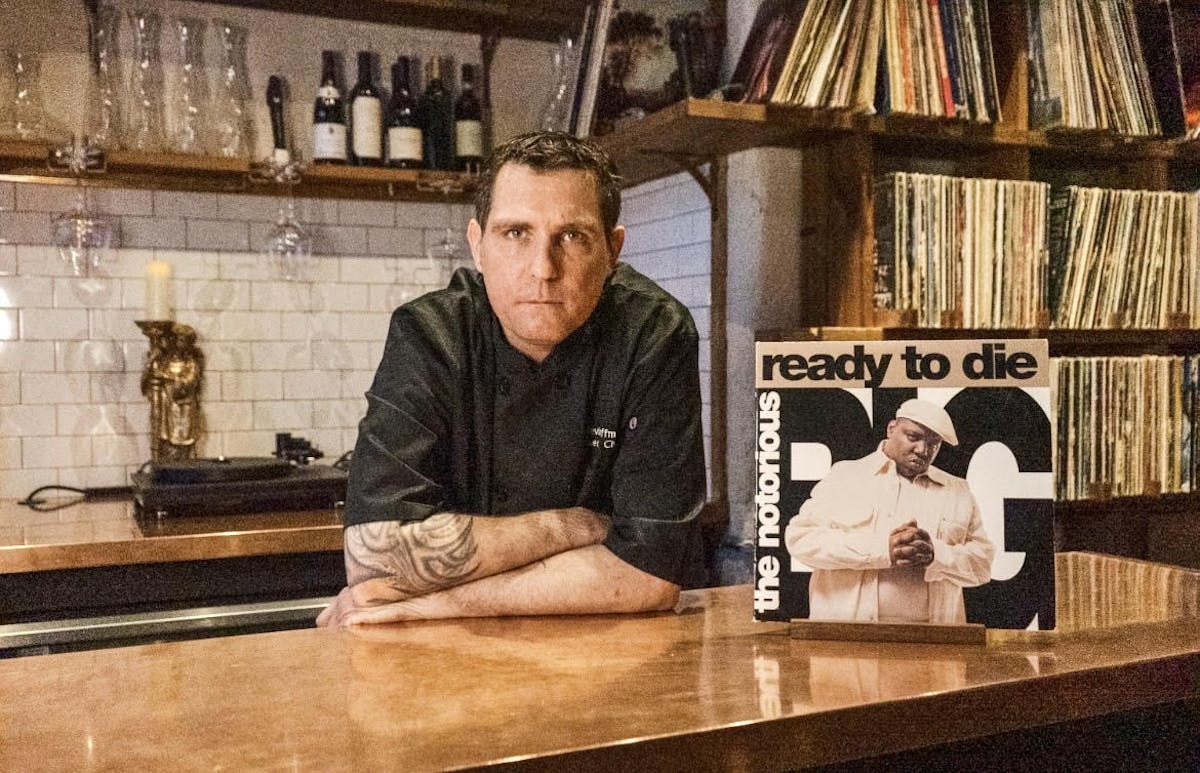 Kevin Hoffmann
Executive Chef
Kevin Hoffmann, Chef, husband, and beagle dad, was born in the Northwest suburbs of Chicago. Finding his first job in a restaurant at 15 years old, he discovered not only a community, but a path that would lead him around the world.
Knowing this was his path as Tim Armstrong asked "Where do you go now when you're only 15?"
After serving in the United States Navy aboard the USS Port Royal (CG-73) from 2000-2004 at Pearl Harbor, Hawaii, he returned to Chicago and attended Columbia College Chicago as a journalism student. In 2009, while cooking and contributing culinary color articles for Gozamos.com, Kevin was offered a job cooking in Manhattan.
Two weeks later and with a little help from his friends, Kevin started in the West Village and has since worked for Jeffery's Grocery, L&W Oyster Co, and David Burke's Tavern 62. Fun tidbit, he was also a catering chef for Britney Spears at one point! Chef Kevin is bringing his innovative ideas, global influence, and general positive attitude to Vinyl's kitchen. It's a long way to the top if you want to rock and roll.